Care of the dress

Care of the dress

Being able to rent designer's looks from the latest luxury collections it is a privilege reserved only to our customers. Please take care of the dress as if you would have borrowed it from your best friend.
Hang the dress with the greatest attention. We do recommend removing make-up before trying on the dress, it will prevent you from accidentally staining it. We also suggest not wearing jewelry while trying on the dress to avoid pulling the threads.
Our laundry service guarantees the perfect dress ironing and cleaning. However if you need to remove pleats, occurred during transportation, we suggest you to contact a professional service. Our clothes are extremely fine and delicate so it is recommended to have an expert treat them. In case you accidentally stain the dress, do not treat it on your own, we will take care of it. Contact our customer service as soon as possible and describe the type of stain. This will allow our professional laundry service to treat it and remove it properly.
Return procedure

The rental period will lasts for 4 or 8 days (depending your booking preferences). If the return date is scheduled on the weekend or public holidays you can give the dress back on the first available working day e.g. if your event will be on Saturday the 20th, book delivery for Thursday the 18th and schedule the return of the dress for Monday the 22nd before 12 a.m.).
1. It is COMPULSORY to put the dress carefully on the dress-hanger and place it in the Drexcode garment bag in which it was placed upon arrival.
2 . Fold the dress into three or four parts and put it in the box in which you have received it.
3. If you wore the dress insert into the box the Drexcode's tag you have removed before the use.
DO NOT remove the tag from outfit that you do not want to use, otherwise we will charge you the cost of the rental.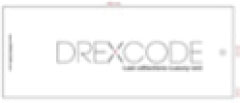 4. Attach the pre-printed adhesive label on the box, just above the existing one.
If you cannot find the pre-printed label ask UPS a new waybill when you contact them for the return. Compile with the following data: Receiver UPS Code: 'A108E5' - Terms of payment: Bill Recipient - Type of service: Standard.


5. Seal the box with packing tape.
6. Schedule the box collection by contacting the courier who made the delivery.
To contact UPS check on your local UPS site the contact number to call (www.ups.com) or deposit the box at one UPS drop-off point, you can find them on UPS website.